Our ambition
Innovation is integral to NGE DNA. We are the New Generations of Entrepreneurs (NGE). Involving our suppliers in the innovation process means opening up many new opportunities and future prospects for us and them.
The Purchasing Department has twin ambitions in this respect:
The first is working on a daily basis to identify innovative solutions to operational issues. We work with our suppliers and operations teams to develop the best-possible variants to meet the needs of our customers.
The bottom line is that we're always looking for high-impact innovations for building new structures that make the world a better place. Improving our environmental performance, capitalising on digital technologies, improving safety standards on our worksites, creating new markets… these are just some of the topics that drive our innovation policy.
But we're equally open to any suggestions you may have. We're happy for you to use us as your 'test tube'. Our network of buyers works very closely with our operations teams to identify the best worksite for testing your ideas under real-life conditions.
So we develop new solutions together. We have a commitment to maximum responsiveness.
Let's be seriously adventurous together.

Let's work together
For its London Underground worksite, NGE needed a machine capable of transporting concrete reinforcement cages, laying sleepers, and travelling through tunnels whose steeply sloping walls have irregular surfaces… quite a challenge!  To meet its needs, NGE asked Metalliance to design and manufacture a special multi-purpose machine. The two teams know each other well, having worked together since 2011.
A full year of joint development work was required to take up this challenge. "At NGE, we're never afraid of testing new solutions." We are entrepreneurs, after all. Suppliers find this motivating, because we act as a catalyst for innovation. We know that Metalliance are highly responsive and innovators in their own right. We share the same culture and we trust each other", explains the buyer responsible for the project.
>
IN THE WORDS OF OUR PARTNER METALLIANCE
The NGE mindset is all about pioneering new solutions open-mindedly and with respect. They give us the opportunity to get very closely involved in their projects, beginning at a very early stage.

They don't see us as a subcontractor, but rather as an innovation partner. So we can discuss options with them and be open in our discussions, because there's nothing to be afraid of.

The result is that we can work together effectively on envisioning completely new solutions.
Patrick Dubreuille,
CEO Métalliance

Listening to each other
NGE has been working with CVSI-EA since 2015. The company specialises in manufacturing concrete sleepers for the rail industry, and is the Portuguese subsidiary of the Consolis Group.
The customer for one of NGE's major international rail engineering projects has imposed very demanding constraints in terms of standards compliance and budget. The company shared its operational issues with Satepor, and we set up a joint working group. The result was actually two innovations: a redesigned concrete sleeper and a completely new and optimised logistics structure.
These solutions ensured full standards compliance at lower cost and reduced CO2 emissions as a result of logistics optimisation. So Satepor and NGE took on the challenge together, and succeeded together.
>
IN THE WORDS OF OUR PARTNER Satepor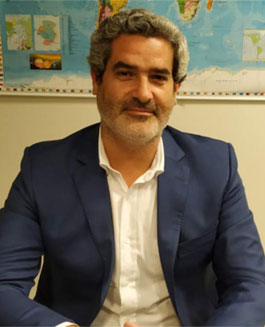 Working with NGE is inspirational!

It takes us to another level in terms of demanding standards, commitment and challenges, and breaks down barriers to the new and open road to the future that we're building together.
Tiago Amaro,
Board Member