Environment and local business
Protecting the environment together
At NGE, reducing our environmental impact is central to our business. In fact, we devote one-third of our R&D budget to this important priority. But we can significantly increase the potential environmental benefit by involving our suppliers in the actions we take.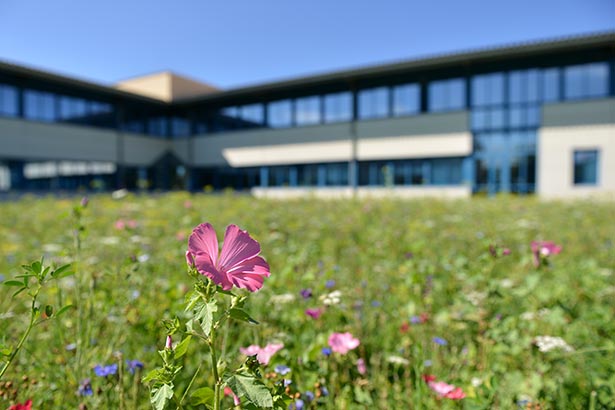 Here are some practical examples:
The Purchasing policy for our machinery and vehicle fleet includes criteria around energy consumption and CO2 emissions.
For one of its Grand Paris Express project work packages, NGE has opted to use engineering concrete made from low carbon cement. So the NGE Purchasing and Technical Departments have worked closely with the MINIER BETON Group to achieve this optimised technical and environmental solution. The end result of that work has been that using this low carbon engineering concrete has cut CO2 emissions   by 80%.
>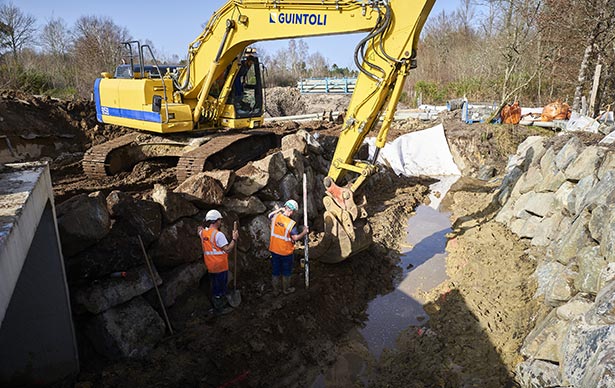 Developing local business together
NGE worksites and engineered structures are deeply rooted in their local communities. In terms of purchasing, we see it as important to promote the local economy and cooperate with local SMEs, SMIs and other members of the business community.
48% of all our purchases are made from SMEs
47% of our multi-expertise projects buy locally
This commitment to local sourcing helps us to cut our CO2 emissions and shrink our carbon footprint.
It also contributes to maintaining and energising local economies and local jobs. We believe that people are inseparable from environmental issues.
>

Local partnerships
In 2010, NGE began working with vehicle rental company DLM Location to meet its short-term commercial vehicle rental needs. At that time, DLM Location was concentrated in the Nord Pas-de-Calais region and generated annual revenue of under €100,000. But this was a particularly responsive supplier that understood how to meet the expectations of NGE. As NGE expanded its worksite presence throughout France, the Group offered DLM Location the opportunity to contribute to its growth in a number of other regions. As a result, DLM Location was able to open new branches in Bordeaux, Montpellier and Metz in the safe knowledge of a revenue stream from NGE. One of the strengths of the NGE network is that local operations staff implement the recommendations of the Group Purchasing Department. DLM Location will generate €2 million in revenue from NGE in 2020.
A MESSAGE FROM ONE OF OUR PARTNERS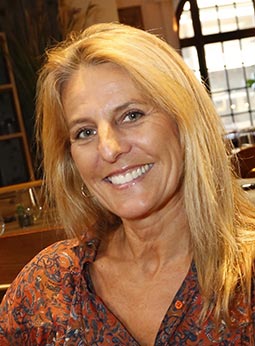 "NGE and DLM is a real-life win/win partnership. These adjectives are often overused, but in our case, they're absolutely accurate. The development of our branch network – we currently have 32 – has taken full advantage of the national expansion of NGE to consolidate our status as the country's leading independent vehicle rental company. We share the same culture of local presence and people-focused growth".
Anne-Priscille Dupont-Mas,
Chairperson

MORE RESPONSIBLE SOURCING
At NGE, being the New Generations of Entrepreneurs means building structures that are meaningful in the context of tomorrow's world. Working with our suppliers on the practical issues involved, we question the need to source supplies from regions of the world that are far distant from France. Local relocation makes excellent sense in terms of cutting CO2 emissions, making CSR audits easier and ensuring security of supply to our customers.
LS Cable & System provides telecoms, industrial cable and specialist cable solutions for rail, wind farm and other applications. This South Korean company operates from many locations in Asia. NGE began working with LS Cable & System in 2016. The Group sources high volumes of cables, and its demand for them will continue to grow as NGE begins work on future connected city, 5G and other major infrastructure projects. So NGE suggested that LS Cable & System should consider moving part of its production capacity to Europe in return for purchasing guarantees. As a result of the NGE initiative, LS Cable & System has been operating in France and the wider Europe since 2018. The partnership significantly reduces the carbon footprint of NGE and its European customers, and provides guaranteed compliance with European CSR standards on sourcing.
A MESSAGE FROM ONE OF OUR PARTNERS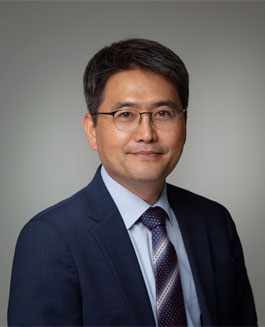 LS Cable & System has been majorly contributing to building power grids and communication networks in Korea and then in countries all over the world.

NGE is the global leading company in the field of infrastructure business in France and around the world. Although we have just started the business cooperation from the telecommunication in France, we may expand our partnership to other business domain all over the world.

I believe that this cooperation will lead us to a future where we can grow together based on a strong multi-segment partnership.
Hyungsoo Shin,
Head of LS Cable & System France