Putting people at the heart of our relationships
Putting people at the heart of our relationships means ensuring the health and safety of every employee on every worksite at all times.

In our industry, using the right tools in the right condition is crucial, not only for the safety of users, but also for the safety of those around them. When working on certain projects, our employees work with cutters whose diamond cutter discs rotate at 180 mph. If a disc breaks, the results can be extremely serious.
So to provide maximum worksite protection for employees, we began our relationship with manufacturers LCP Diamant by setting out our safety priorities. Having listened to their proposals, we worked together on the development of diamond cutter discs.
LCP Diamant also makes a direct contribution to NGE 15-minute safety briefings. Our partnership has been in place since 2014, and has helped LCP Diamant to expand considerably, and establish its products as the benchmark for the construction industry.
>
A MESSAGE FROM ONE OF OUR PARTNERS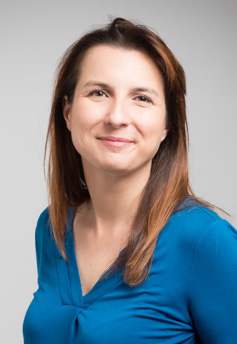 At LCP Diamant, before we develop and sell a tool, we begin by understanding its on-site use and all the space, power, operating conditions and other constraints of those who will use them on the worksite.

We then apply our innovative skills to deliver precisely the right response to those constraints, with a constant focus on the central priority of user safety.

These are human values that we share with NGE. We work together on considering all the issues involved, and share information with each other openly as entrepreneurial equals. That way, value is created for both parties.
Laurence Klein,
Sales Director & Joint Managing Director Diam Innov

Putting people at the heart of our relationships means helping our suppliers to more effectively embrace the principles of human rights and those set by the International Labour Organization.
So in 2018, we formed a Responsible Purchasing Committee.
In France, we encourage the use of ESAT agencies and services and/or disability-friendly companies (EAs) to help disabled people to access employment opportunities.
NGE has worked with CVSI-EA since 2012. CVSI-EA is a disability-friendly company specialising in the design, manufacture and installation of Visual Communication and Industrial Signage. For NGE, working alongside CVSI-EA means putting people at the heart of its Purchasing strategy by choosing an inclusive SME and making a long-term commitment to working closely with it. The central strength of this NGE – CVSI-EA collaboration is its ability to reconcile Corporate Social Responsibility with competitiveness and responsiveness.
A MESSAGE FROM ONE OF OUR PARTNERS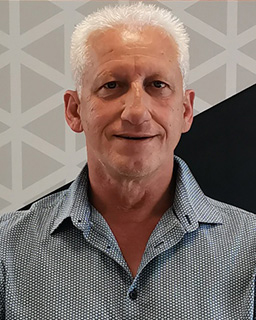 When NGE explains that people are at the heart of its strategy, these are by no means hollow words, but rather the reality of the situation.

NGE doesn't see us as just another supplier, but as a partner in the true sense: they share their ideas with us, and we then work with our employees on defining what we can achieve, if we can manufacture what NGE needs, and how we'll go about it. Ours isn't a 'one shot' relationship, and NGE has made a significant contribution to our development as a business.

The CVSI-EA adventure started out with 4 people: today, 60 people have entered employment, regained their self-confidence, and are proud of the work they do.
Franck Raymond,
Chairman of CVSI-EA
Putting people at the heart of our relationships means promoting close personal relationships with our suppliers and committing with them to building long-term trust-based relationships.
95% of all the framework contracts we have signed are still active